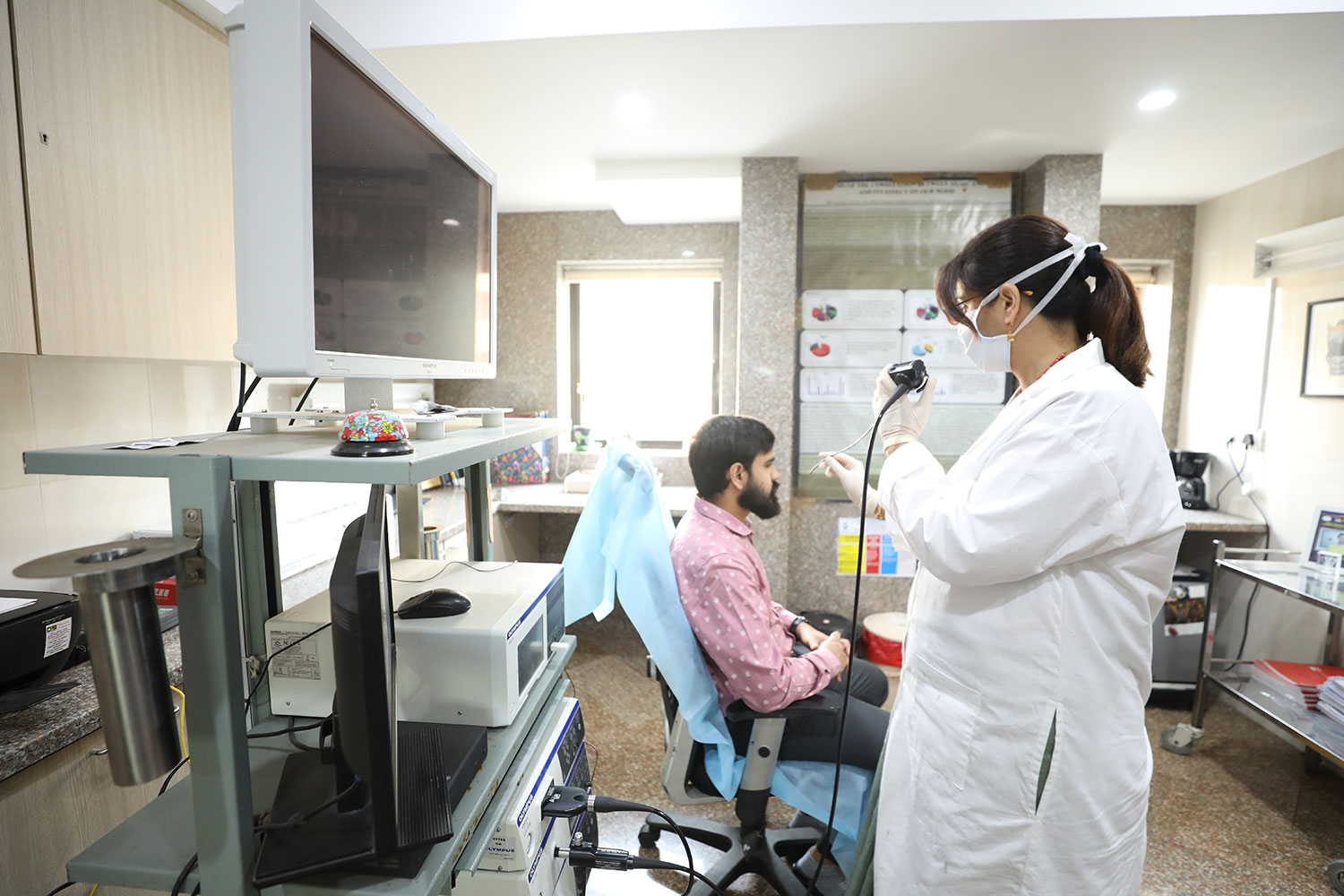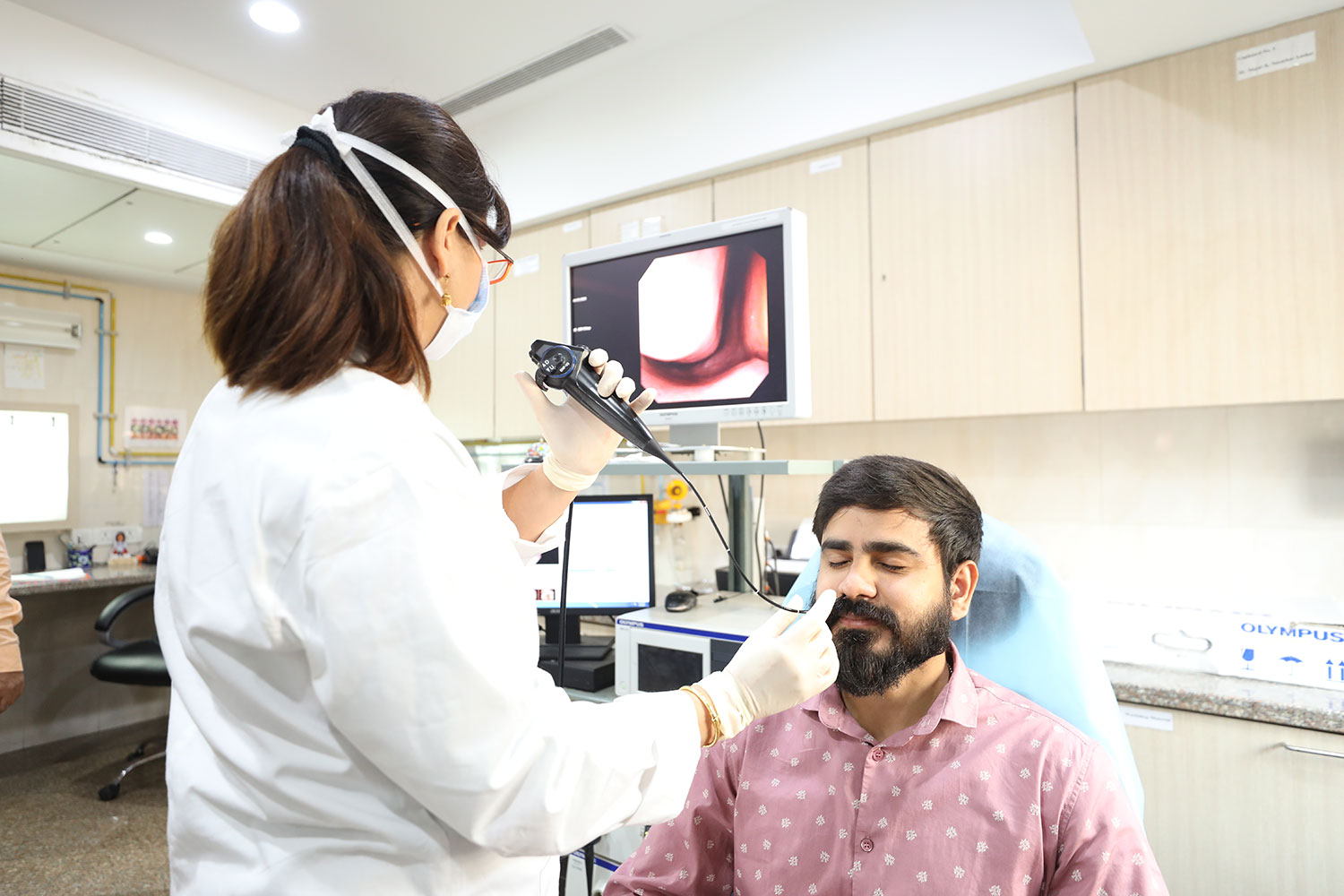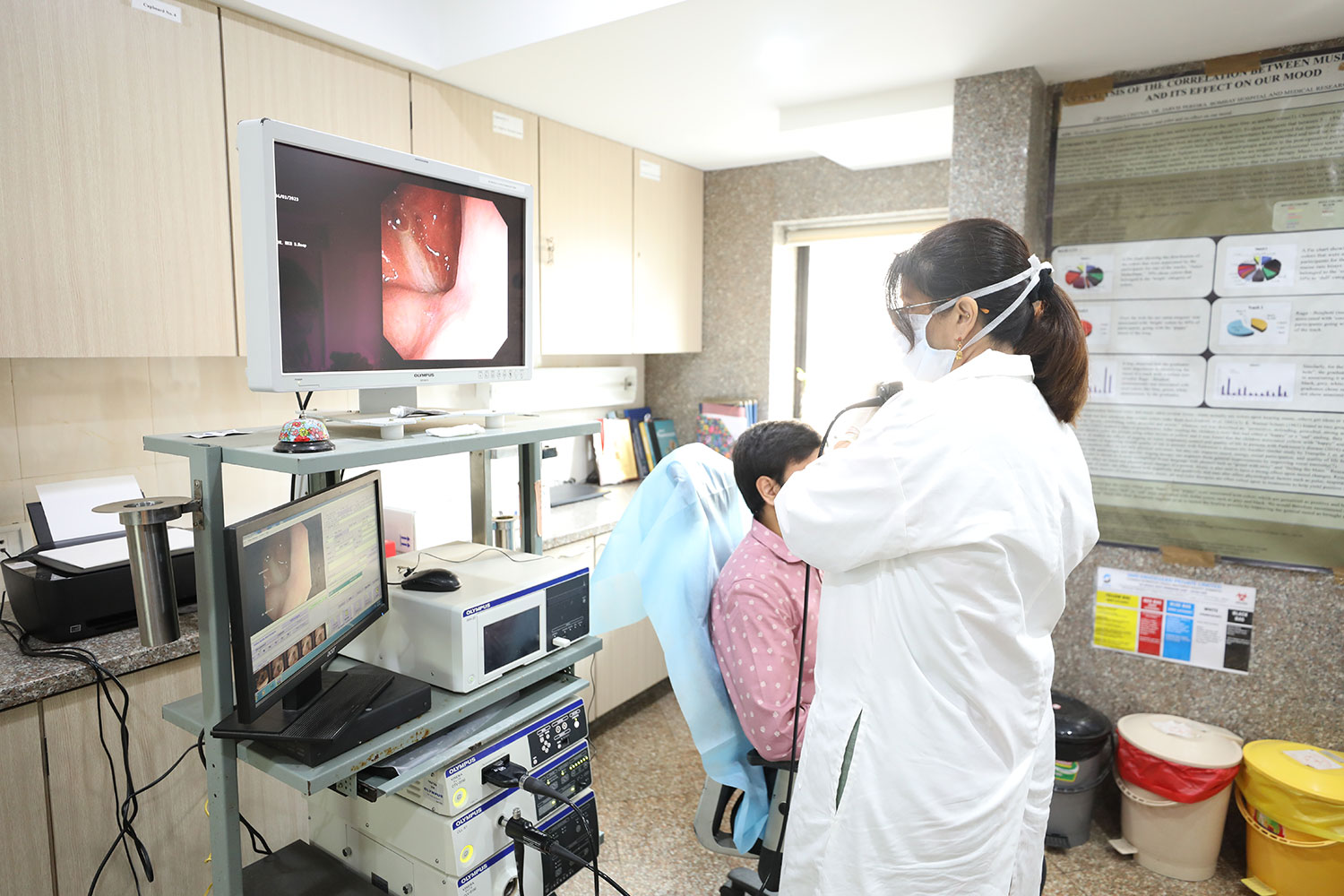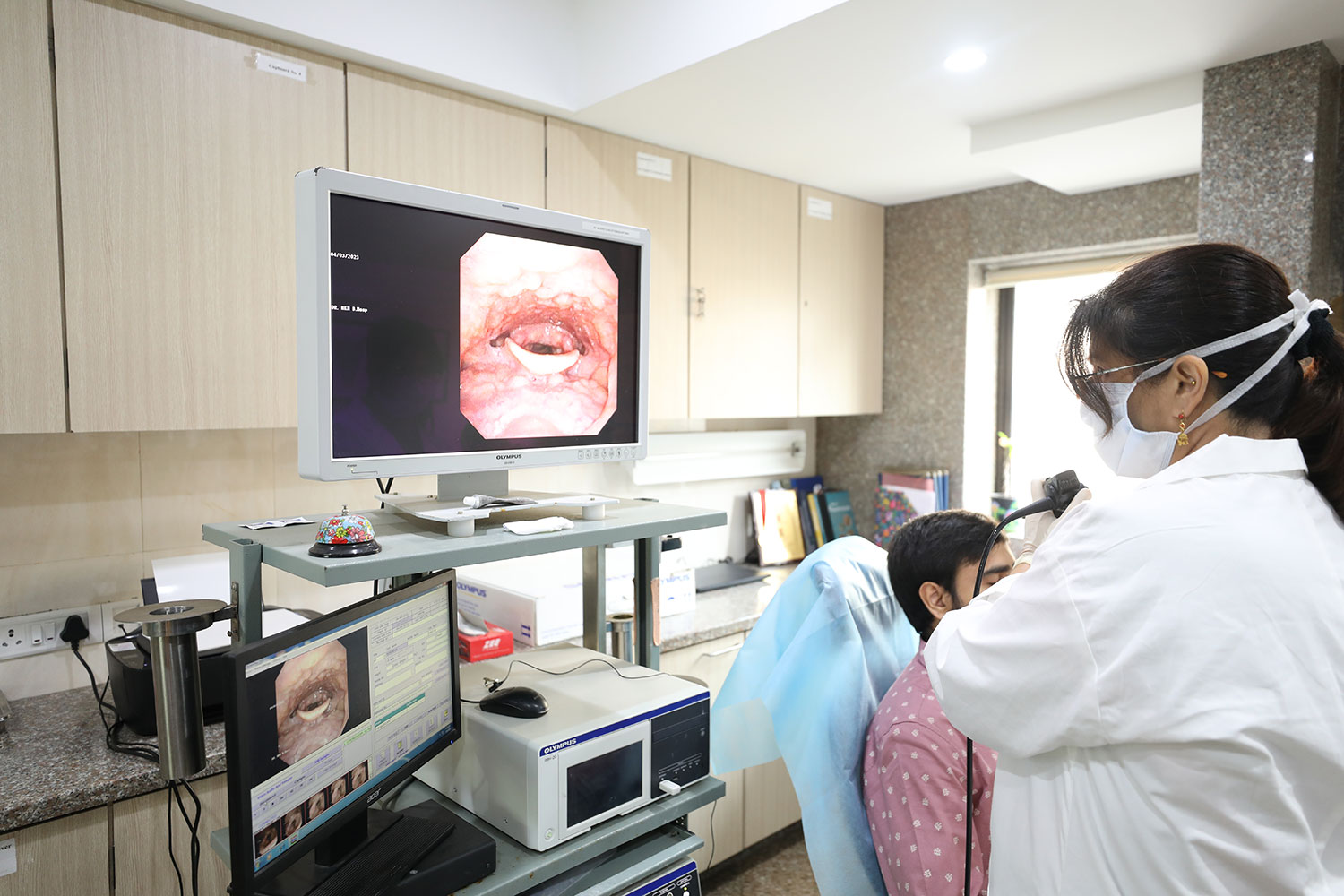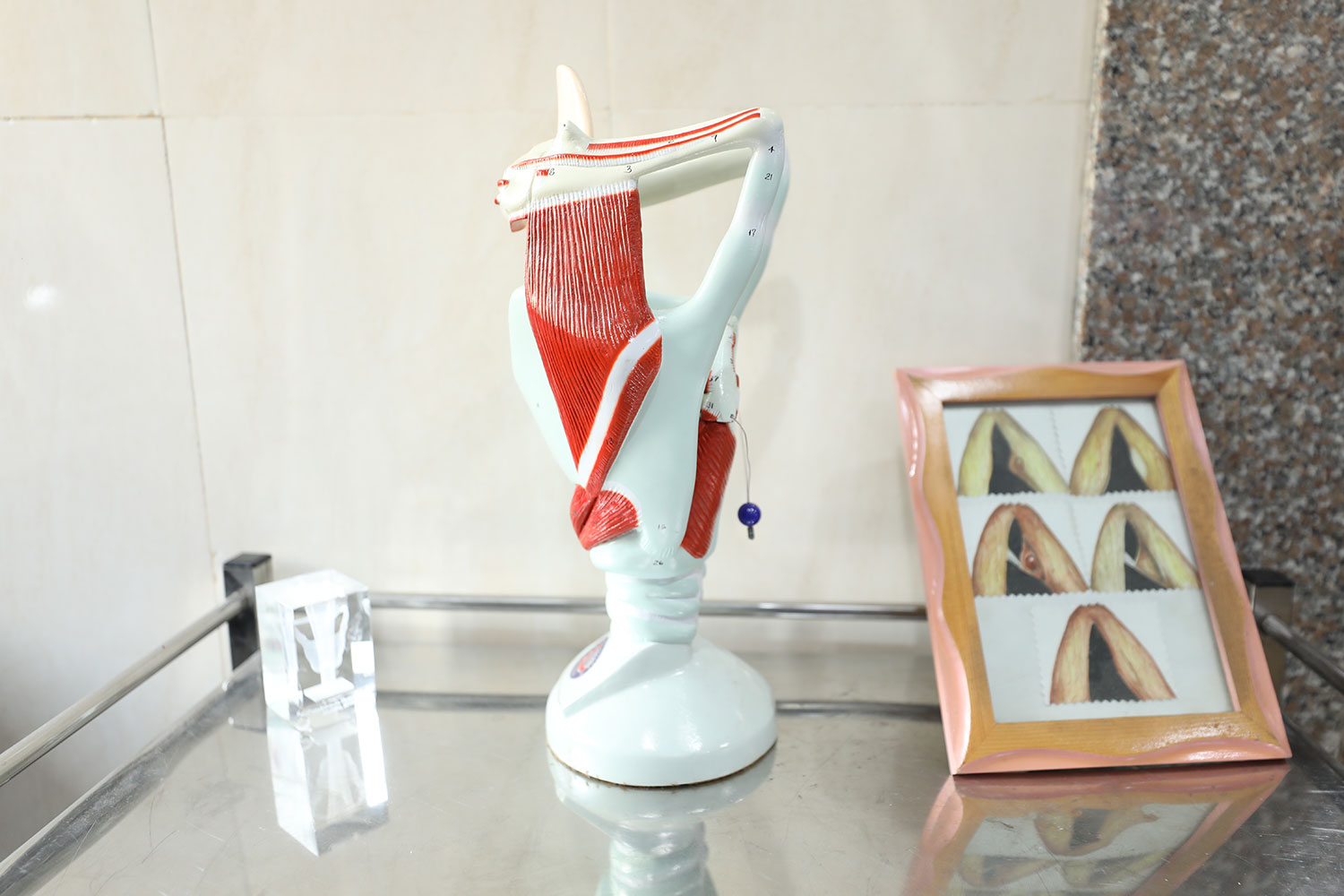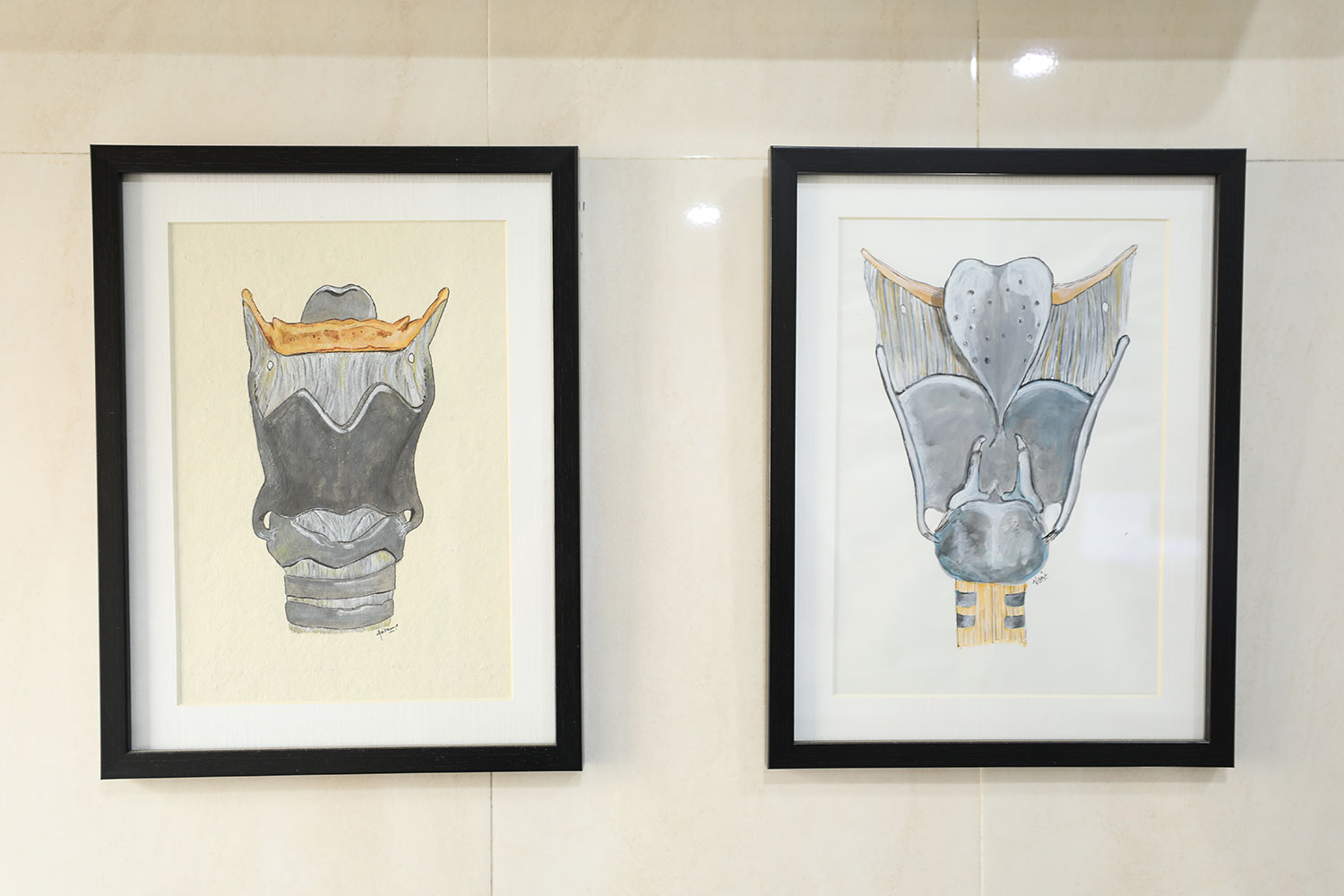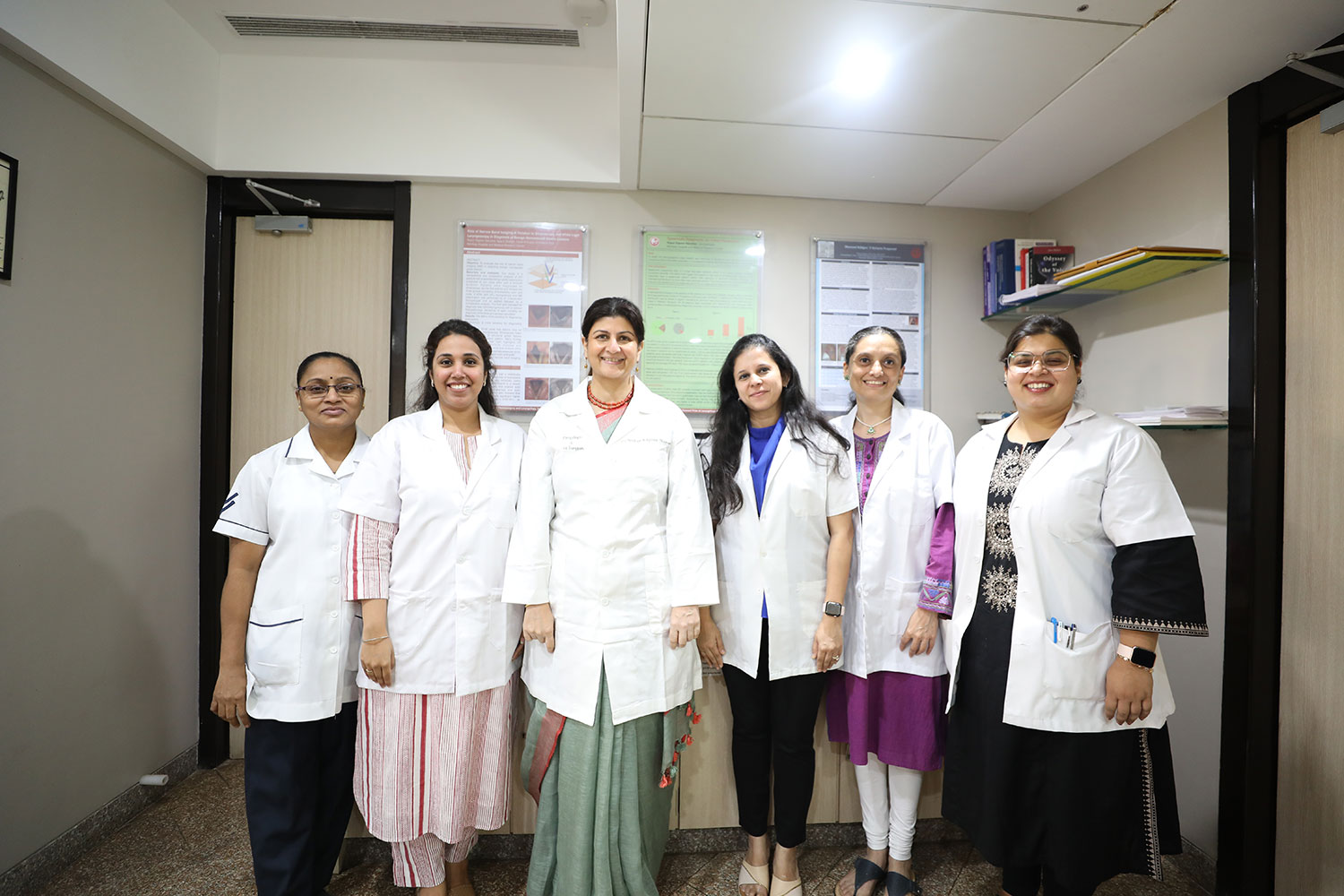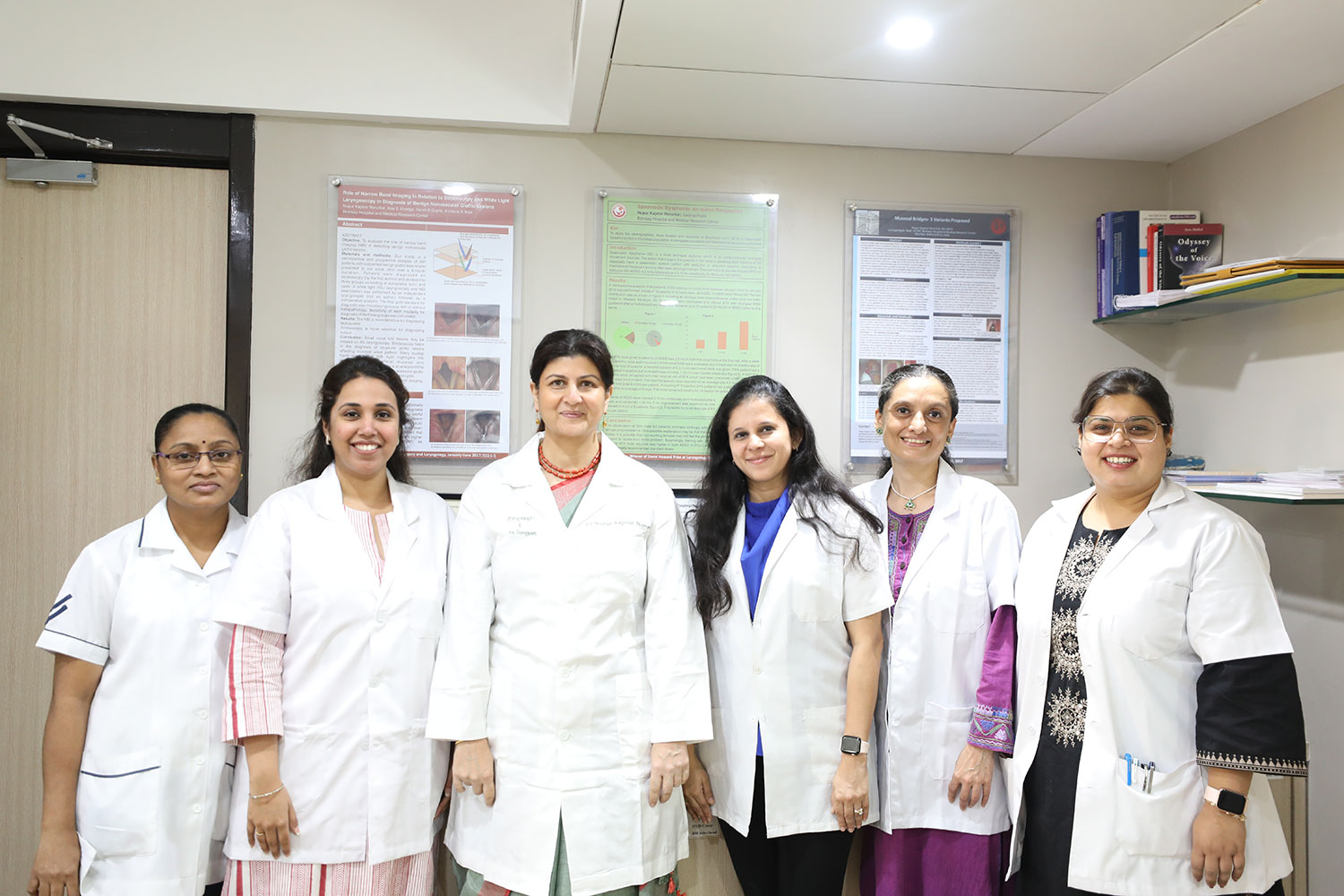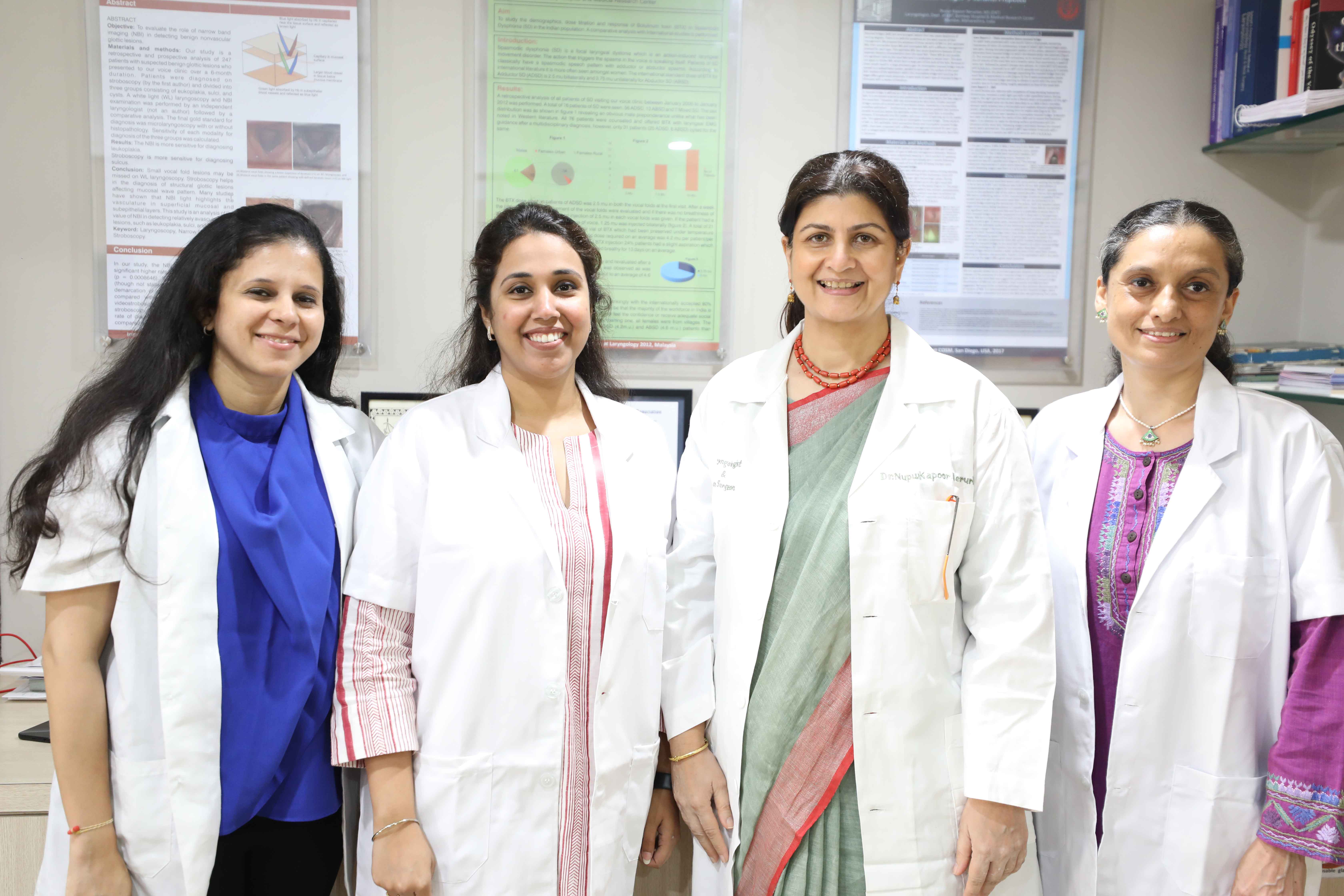 Location
2ND Floor, MRC
For Appointment
022-22067676 Extn. 748
Dept. Timings
Mon to Sat. 9:00am to 4:00pm
List of Consultants
Dr. Nupur Kapoor Nerurkar
Mrs. Anuradha Bantwal
Mrs. Nehal Kothari
Mrs. Zainab Nagree-Hatimi
This Center, headed by Laryngologist and Voice Surgeon Dr Nupur Kapoor Nerurkar, has a dynamic team of Language pathologists. Dr Nerukar is practising exclusively as a Laryngologist, tackling a host of Laryngeal pathologies varying from Laryngeal Malignancy to laryngeal paralysis to management of professional voice users. She completed her Laryngology Training in 2003 in U.S.A at the Vanderbilt University Medical Centre, Mt. Saini Medical Centre and Harvard University.
The primary goal of the Center is to manage patients with Voice and Swallowing difficulties where the Laryngologist and language pathologist will work together.
The services being offered by the Center are as follows :
Videolaryngo-Stroboscopy – where the vibratory patterns of vocal fold are seen which helps in detecting various lesions such as polyps, cysts, carcinoma (Narrow Band Imaging) of the larynx,
FFES – Functional Endoscopic Evaluation of Swallowing Disorders following Neurological, postoperative causes
Injection Laryngoplast – with Hyaluronic acid for cases of Vocal fold paralysis
Laryngoscopic Biopsy
Botox Injection with Laryngeal EMG- for cases of spasmodic dysphonia
Transoral Laser Microsurgery
Voice therapy for various pathologies, voice therapy and care for the professional voice user, transgender voice therapy, voice coach for singers, swallowing therapy, electrical stimulation for dysphagia and joint consultations.
The Voice Pathologists, Swallowing Pathologists and Voice Coach are as follows:
ANURADHA BANTWAL:- She is a Speech pathologist who ranked 1st at University level during her Bachelors as well as Masters degree and has 21 years of clinical experience with children as well as adults. She has been a faculty with the Ali Yavar Jung Institute and was Fulbright Junior Research Fellow in 2004-2005. Having learned vocal music for several years, she has a keen interest in voice issues of singers. Her current professional interests include voice disorders in children and adults and voice problems in professional voice users.
NEHAL KOTHARI :-She is a Speech Therapist holding Certificate of Clinical Competence from the American Speech, Language and Hearing Association and California Speech Language Hearing Association. Gold medalist for all three consecutive years of Bachelors and has completed Pre Doctoral Fellowship from Nisonger Center, (USA). She has interned at the acclaimed Voice and Speech Laboratory at Massachusetts Eye and Ear Infirmary (Harvard), Dodd Acute Rehabilitation Center & Dept. of Otolaryngology at OSU and is certified in application of Neuromuscular Electrical Stimulation at and Lee Silverman Voice Therapy.
ZAINAB NAGREE- HATIMI:- She is a Gold Medalist at both Graduate and Post graduate levels and has worked as an Assistant Professor at AST department at Nair Hospital. Her areas of clinical expertise are voice therapy, Onco- rehabilitation, Neuro- rehabilitation and swallowing therapy.
For appointments please call 022-22067676 extension 748