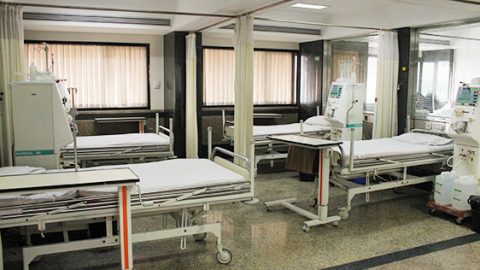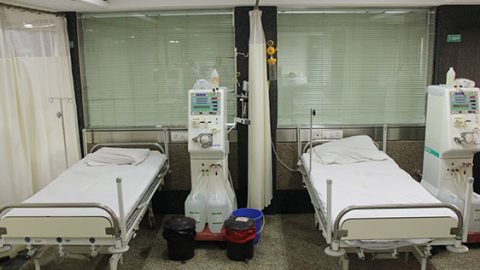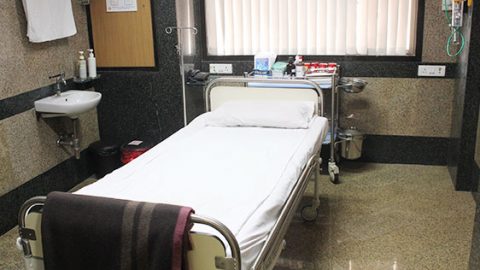 The Nephrology department of Bombay Hospital is one of the oldest and the best Nephrology units in the country. It gives comprehensive Nephrology care which includes general nephrology, intensive care nephrology, hemodialysis, peritoneal dialysis and kidney transplantation.
The hemodialysis unit is equipped with 15 ultramodern dialysis machines and RO plant. The work load is huge and increasing requiring round the clock service even for out-patients. It supports the 100-bedded critical care department with CRRT and SLED which are dialysis for patients who are seriously ill and dependant on high doses of medicines to maintain blood pressure. Hepatitis B and C patients have dedicated machines and staff thereby ensuring prevention of cross infection. All universal precautions are taken to prevent all forms of infection. The dialysis technicians are all well trained and experienced. Nearly 50 to 55 hemodialysis are done daily.
Kidney transplantation is being conducted at our hospital for more than 25 years. Our department is one of the first units to start kidney transplants in the country. Patients from all over the country and abroad come here for kidney transplants. We perform live donor transplants as well as deceased donor transplants. This is to ensure highest ethical standards given the prevailing condition in the developing nations.
Clinics are conducted every day at the hospital by all consultants thus ensuring all patients get timely care. A free OPD is also conducted for the poor.
Daily hypertension clinic is conducted. Ambulatory blood pressure monitoring is available.
We conduct a 3 year post-doctoral training program for physicians leading them to a DM in nephrology degree. This course is affiliated to Maharashtra University of Health Sciences (MUHS) and recognised by the Medical Council of India. More than 50 students have been trained at this department. Students are selected according to the rank in the all India entrance test, strictly on merit ensuring the high standard and academic excellence.
A good urodynamic laboratory, Tissue typing laboratory, interventional radiology, renal histopathology unit, nuclear medicine and urology departments support the nephrology services.
Book an Appointment