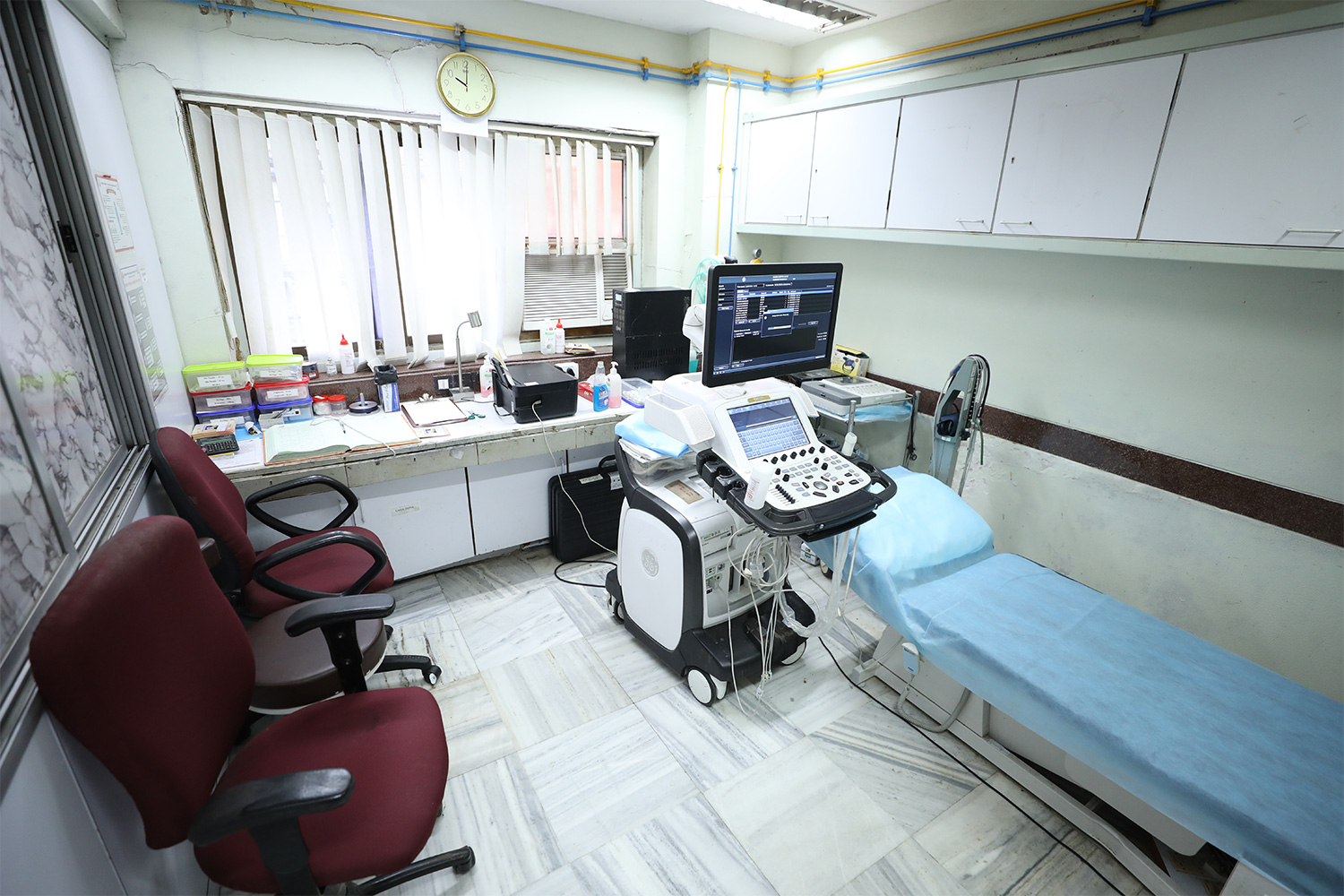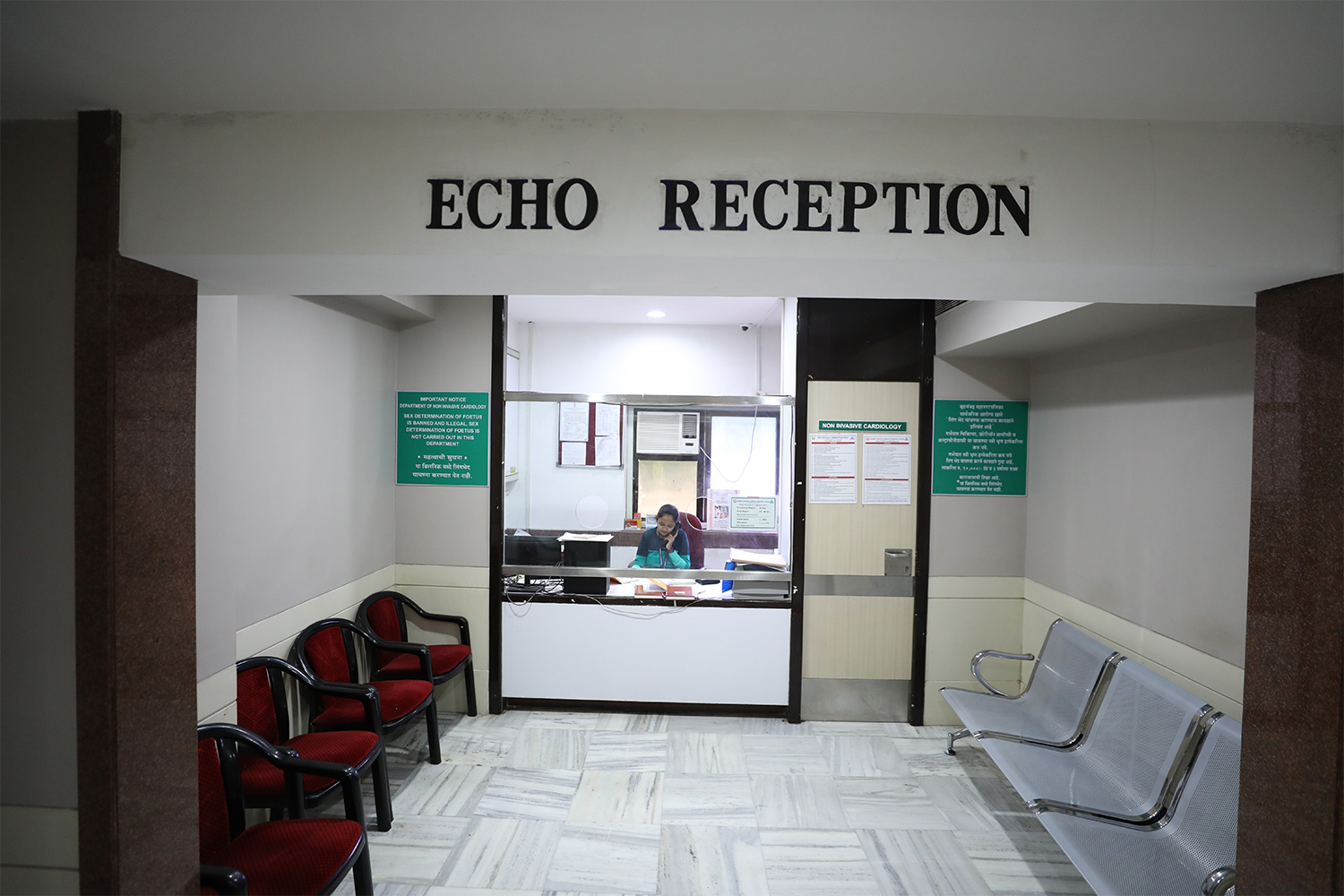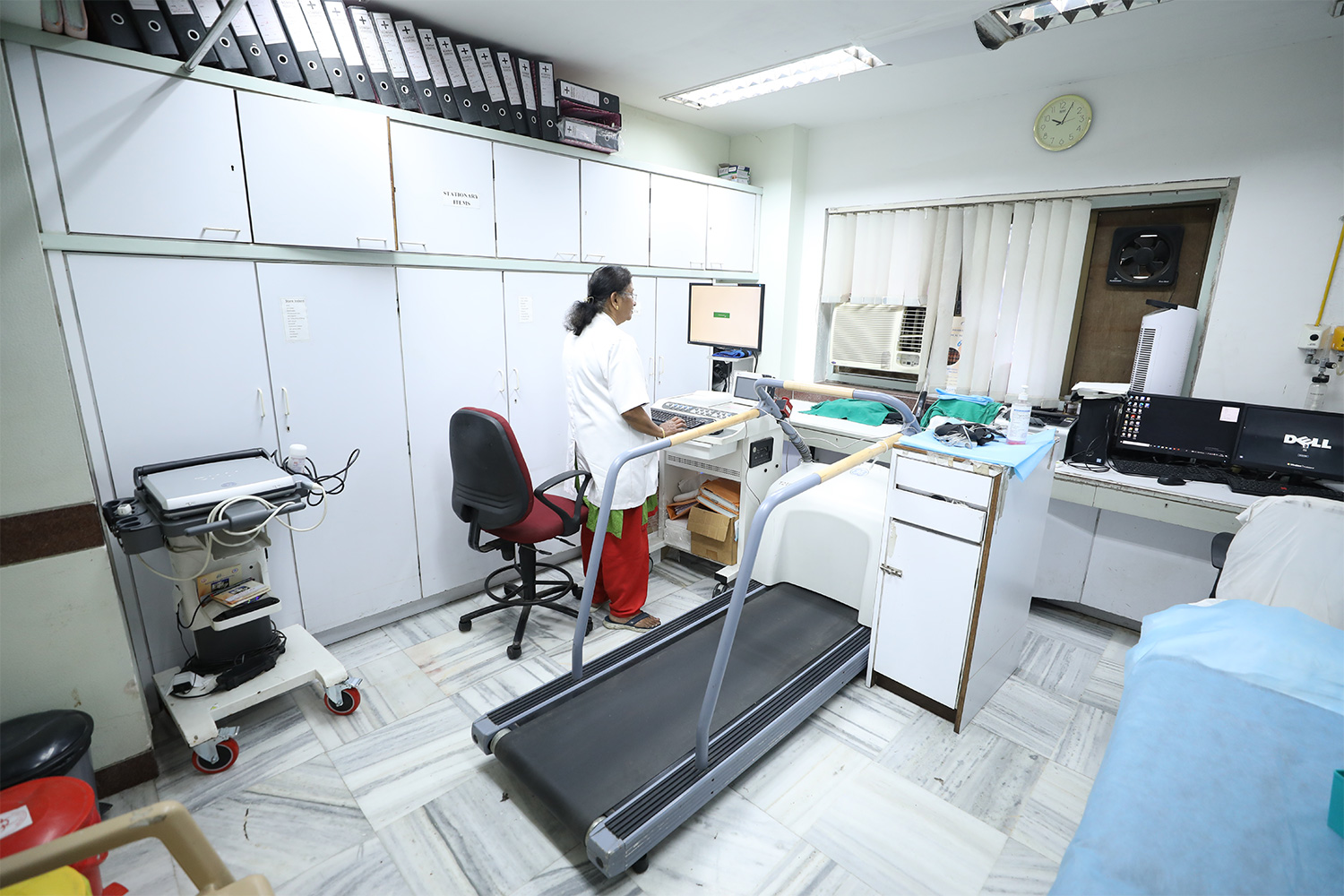 Non Invasive Cardiology Department
Location – ECG Dept

Ground Floor, BH

For Appointment

022-22067676 Extn. 256

Location – Echo / Stress / Holter
2nd Floor, MRC
For Appointment
022-22067676 Extn. 308

Dept. Timings

9 am to 7 pm

List of Consultants

Dr. Rajendra Goyal (HOD)
Dr. Mohammad Taufiq Baksh
Dr. Vritu Vaghela
The department of Non Invasive Cardiology at Bombay Hospital Institute and Medical Research Centre was started in 1980 with basic facilities for monitoring and treatment of patients.
It is a full-fledged Cardiac diagnostic department and has two latest generation Echo machines. It is one of the busiest departments of Bombay Hospital and caters to indoor, as well as, outdoor patients.
The Indoor facility provides for Echo cardiography in the Echo Room which is located on the 2nd floor of MRC building and also Bedside portable Echo on emergency basis.
An average of 1200 to 1300 Echo cardiographies are done on a monthly basis with a daily average of 45 to 50 Echoes and a fair number of TMTs. Among these, 12 to 15 cases are out patients. You can walk-in for the procedure and your test will be done within half an hour. The department also gives provisional typed reports.
The department has 3 full time consultants who are supported by PGDCC trainee doctors who are always available in the department.
Echocardiography
Electrocardiogram (ECG)
Stress Echocardiography which included exercise as well as dobutamine
Head Up Tilt Test
Tread Mill Test
Holter Monitoring
Trans Oesophageal Echocardiography