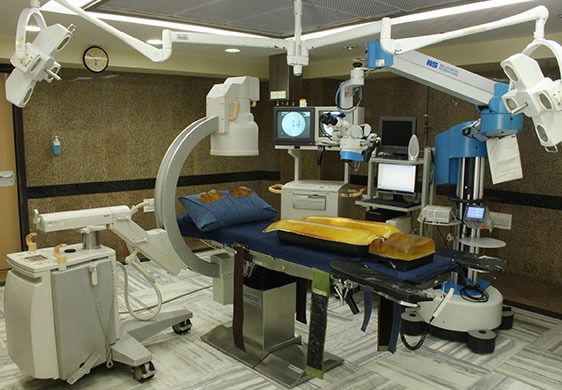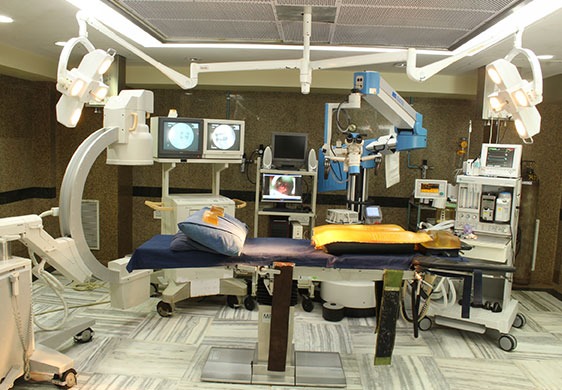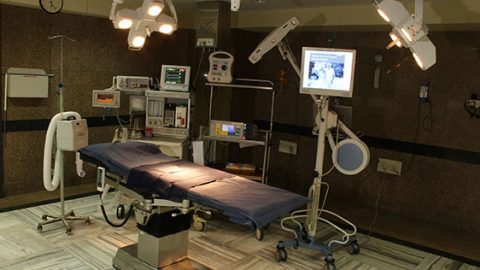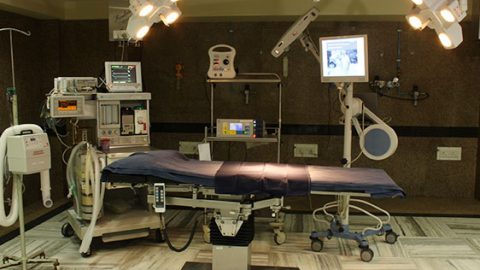 While pateints needing orthopaedic treatment have increased at an alarming rate, orthopaedic technology has also made a rapid evolution. The orthopaedic department at the Bombay Hospital is widely considered to be among the very best in India. Successfully treating patients ranging from the newborn to the elderly. Including orthopaedic disorders present at birth, to those caused by ageing, illness, athletic injury or automobile accidents.
This department performs as many as 2200 major surgeries at the 5 dedicated operation theatres each year. The operation theatre is equipped with the latest euipments like Navigation System, image intensifier, operating microscope, and top of the line arthoscopy equipments. The department at Bombay Hospital performs all types of Joint replacement surgeries i.e primary,complex and revision replacements in large numbers with excellent results.
The extensive measures taken to provide a sterile environment has resulted in a minimal infection rate comparable with the very best in the world.
The infrastructure along with most advanced technology and the finest team of surgeons has enabled Bomby Hospital to successfully carry out some of the most complicated orthopaedic surgeries ever conducted in the country.
Apart from the clinical work , the institute has a regular academic teaching program. The department has MS Orthopaedic course affiliated to Maharashtra University of Health Sciences recognised by Medical Council of India.
A new hip at 96!
Among the many high risk orthopaedic surgeries frequently conducted at Bombay Hospital, one that comes to mind immediately was the one performed on a very prominent leader. The patient had a complex fracture in the hip bone and a complete hip replacement was necessary. What drastically increased the risk factor was the patients' age – the former leader was 96 years old then. Having taken the necessary precautions, a team of doctors conducted a Complete Hip Replacement surgery that lasted 6 to 7 hrs. So successful was the operation that he walked without any discomfort until he passed away at the ripe old age of 100.