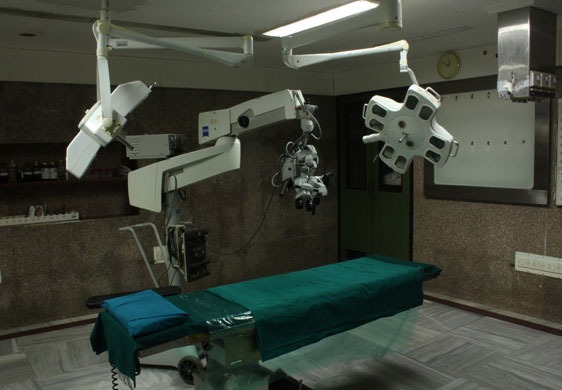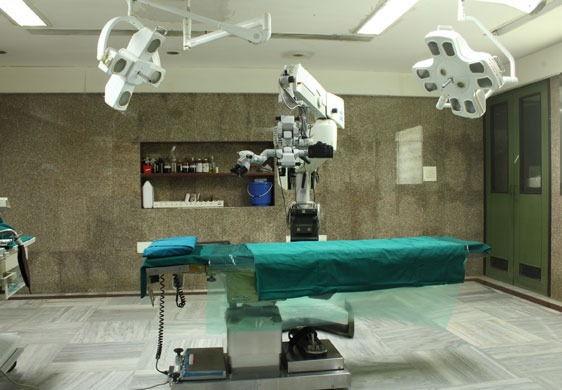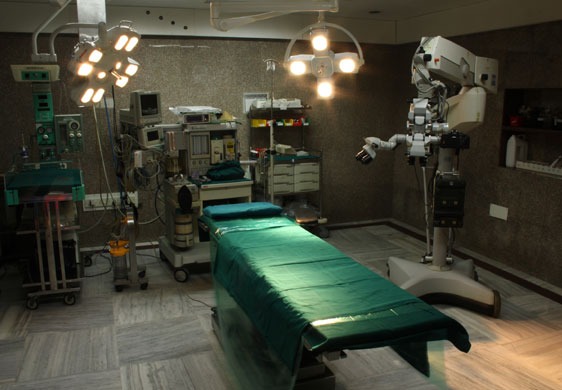 The department of Obstetrics and Gynaecology of The Bombay Hospital Institute Of Medical Sciences has been in existence since 60 yrs. It is one of the premiere tertiary centre's for women's health in Mumbai. The good health of every woman is the objective of this department.
The department offers state of the art facilities for problems that women face.
The following is a list of issues that are tackled at this institute:
Problems of adolescence and puberty. The health of young girls
Infertility. Problems in getting pregnant
Miscarriage and recurrent miscarriage. Where a pregnancy does not grow.
Deliveries—including complicated deliveries such as pregnancy with high blood pressure or Diabetes or heart disease and other medical issues.
Menstruation related problems.
Family Planning counseling or contraception.
Ovarian cysts
Endometriosis
Fibroids
Menopause. The issues concerning women after the periods have stopped.
Vaginal and vulval disorders. Infections and disease of the front passage.
Hormonal disturbances e.g. PCOS
Cancers related to the female organs.
IUI i.e. infertility laboratory
Obstetrics-
Antenatal care is handled by consultants. We have a dedicated physiotherapist to advice regards antenatal exercises. For those needing special dietary considerations we have a dietician also available.
We have an excellent labour ward with staff who offer tender, loving care. The doctors are present at all times, so emergencies are handled effectively. There is facility for epidural analgesia for those keen on having painless labour. We have a state of the art CTG or NST which helps us in monitoring the babies before and during labour. We have a high vaginal delivery rate for uncomplicated cases. However if and when a caesarean is needed we have an excellent OT with competent doctors and assistants. Even the decision to do a caesarean is taken only in consultation with the mother and her partner.
All deliveries are attended by a neonatologist, ensuring that the baby receives good care from the start itself. The NICU facility is excellent, this enables us to manage high risk cases very nicely. Even very premature babies have an excellent survival rate.
For high risk cases and pregnancies we have the facilities of ICU, Physicians, Intensivists, Hematologists and Nephrologists as and when required. Again this helps us to have a Multi disciplinary approach and reduce the risk and rate of complications that a mother faces. Even when a complication arises it is managed very effectively. There is a fully equipped 24 hours blood bank and laboratory. This also helps in the prompt investigation and starting of treatment. Post delivery the mother is looked after in well equipped wards. Breast feeding is supported and advised from the beginning.
Gynaecology-
As mentioned earlier a host of gynaecological problems are handled in this department, from infertility to menopause.
Coming to some of the surgeries that are offered here. We offer the following surgeries.
Diagnostic hysteroscopy and laparoscopy. This may be done for a variety of reasons such as infertility, irregular bleeding, pain in the abdomen, bleeding after the periods stop.
Operative Hysteroscopy . We have a Karl Storz resectoscope for the same.
Operative Laparoscopy. For endometriosis and fibroids and ovarian cysts.
Vaginal Hysterectomy, even for large fibroids.
Total Laparoscopic Hysterectomy.
Abdominal Hysterectomy.
Surgery for cancer.
The OT is very well equipped with the latest anaesthetic and surgical equipment. Most of the endoscopic equipment is by Karl Storz. We have the Johnson and Johnson Harmonics scalpel which helps in difficult surgeries and reduces complications. The Karl Storz morcellator helps us to remove large fibroids and masses through key hole surgery.
We have excellent post operative care and for high risk cases, a dedicated post operative ICU is also available.
All referrals for tertiary cases whether obstetric or gynaec are accepted. We are a post graduate institute with regular teaching sessions for students. All our doctors are extremely competent and offer excellent counseling. Patient satisfaction is the aim and the whole department works as a team with that in mind.
Twisted ovarian cyst.
Severe pelvic endometriosis.
Large posterior wall fibroid.
Hysteroscopy diagnostic.
Hysteroscopic resection of fibroid.